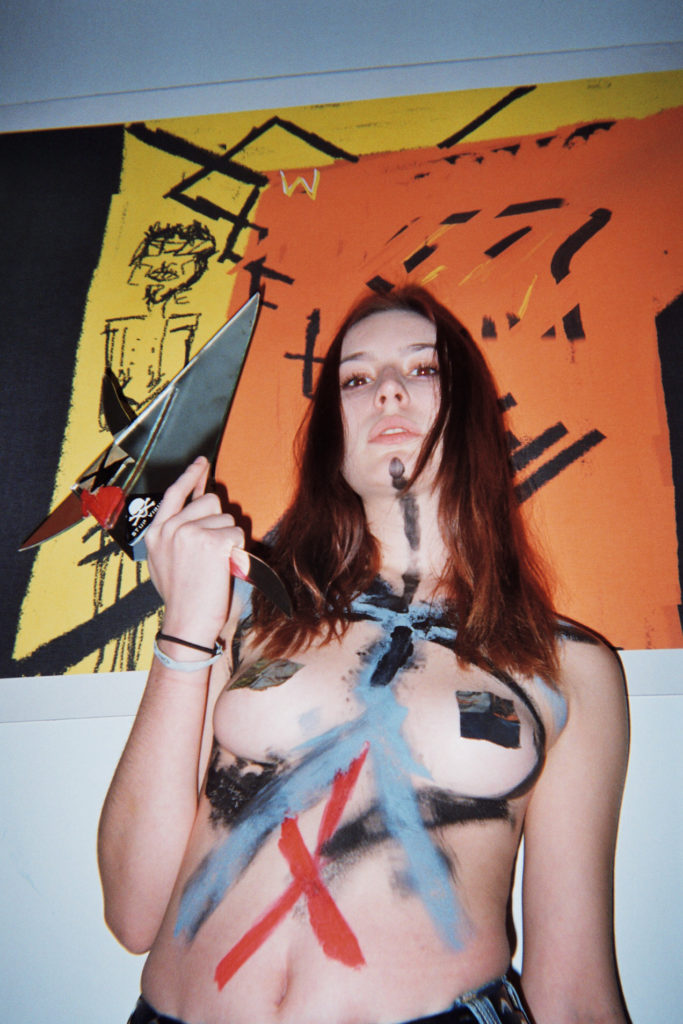 After 1 year of experimentation at La Défense, starting with photocollage and a first #tOtem shoot, AM1 moved to an improvised workshop in Ivry-sur-Seine where he began to paint with his sidekick DEADEND.
The themes often evoked in his works are: death, precariousness, sex, drugs, risk, money, youth, mental illness, social malaise, love, time, spirituality.
"All these themes that I love touch my youth within a same environment in which we young people all evolve, but following different conditions and trajectories. I am above all proud to be still and always young, and it is this right of youth to rebellion, to misinterpretation that fascinates me and pushes me to paint."
It was in Paris in January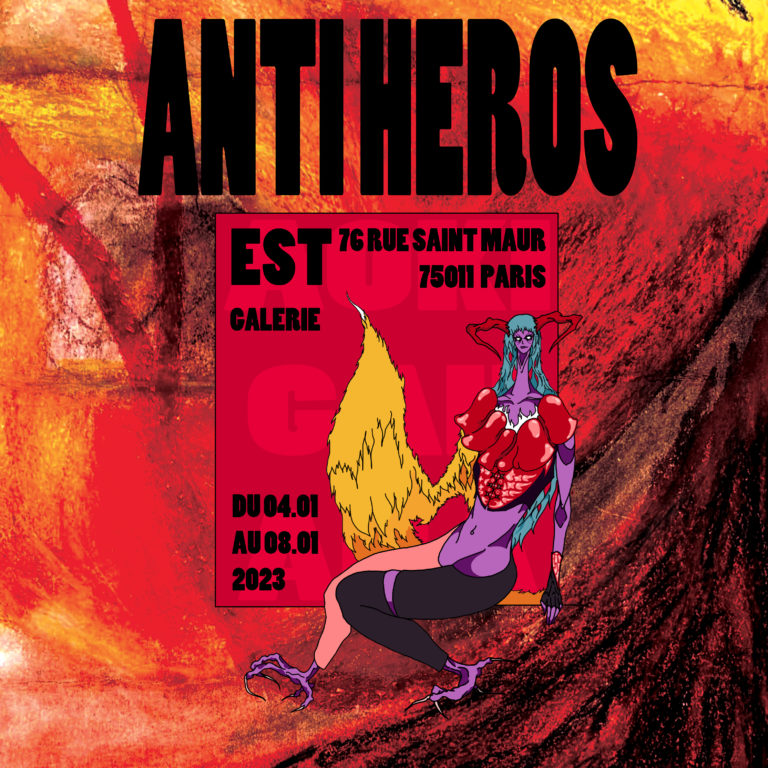 ANTI HEROS is thought by the AOKIGAHARA collective as an ode to youth. This exhibition is the highlight of a new artistic scene, a new guard, an avant-garde, multicultural and multidisciplinary. An alternative space of connection between stages and arts, where artists unite through their creative force to put an end to a functioning in a vacuum.
Painting, photography, projection, tattoo, AOKIGAHARA invites you to discover their universe and shares the exhibition space with a selection of talented artist-friends.
The AOKIGAHARA collective
The AOKIGAHARA collective brings together 5 members of young artists from the emerging Parisian scene who share a common sensitivity to art in various forms. One of the main manifestos of the collective is based on the fact that art is above all a means of conveying a message through media in accordance with the sensitivity of the artist.
Painting, music, cinema, writing are governed and delimited by their respective codes, making it possible to reach the spectator according to his sensitivity, what really differentiates two works of art is the thought expressed through them. According to this principle, the musical part of the collective is intrinsically linked to the visual field, each artist of the collective has his own way of apprehending the world in which he evolves and expresses it in a unique way, with his own references and reflection to feed the questioning that is found in his work.
The collective is the result of this friendship, allowing its diferent visions and forms of expression to coexist to create an artistic emulsion beneficial to each of its members.
Thus through discussion and a critical and constructive look, each person's work is fed by a diferent approach which aims above all to be objective, leaving room for the artist's free will. This desire to come together and adhere to an artistic space of their own, by living common experiences on neglected societal subjects, has enabled them to join a new, totally independent scene, acting with its own codes and way of thinking, freed from any inclusive shackles of classical systems forged by schools.
The fact that they are all self-taught results from their desire to emancipate themselves from these systems and to evolve according to the codes of the alternative scene, without ever closing themselves to encounters and dialogues, they want to express themselves through places and people able to understand their message, without any censorship.